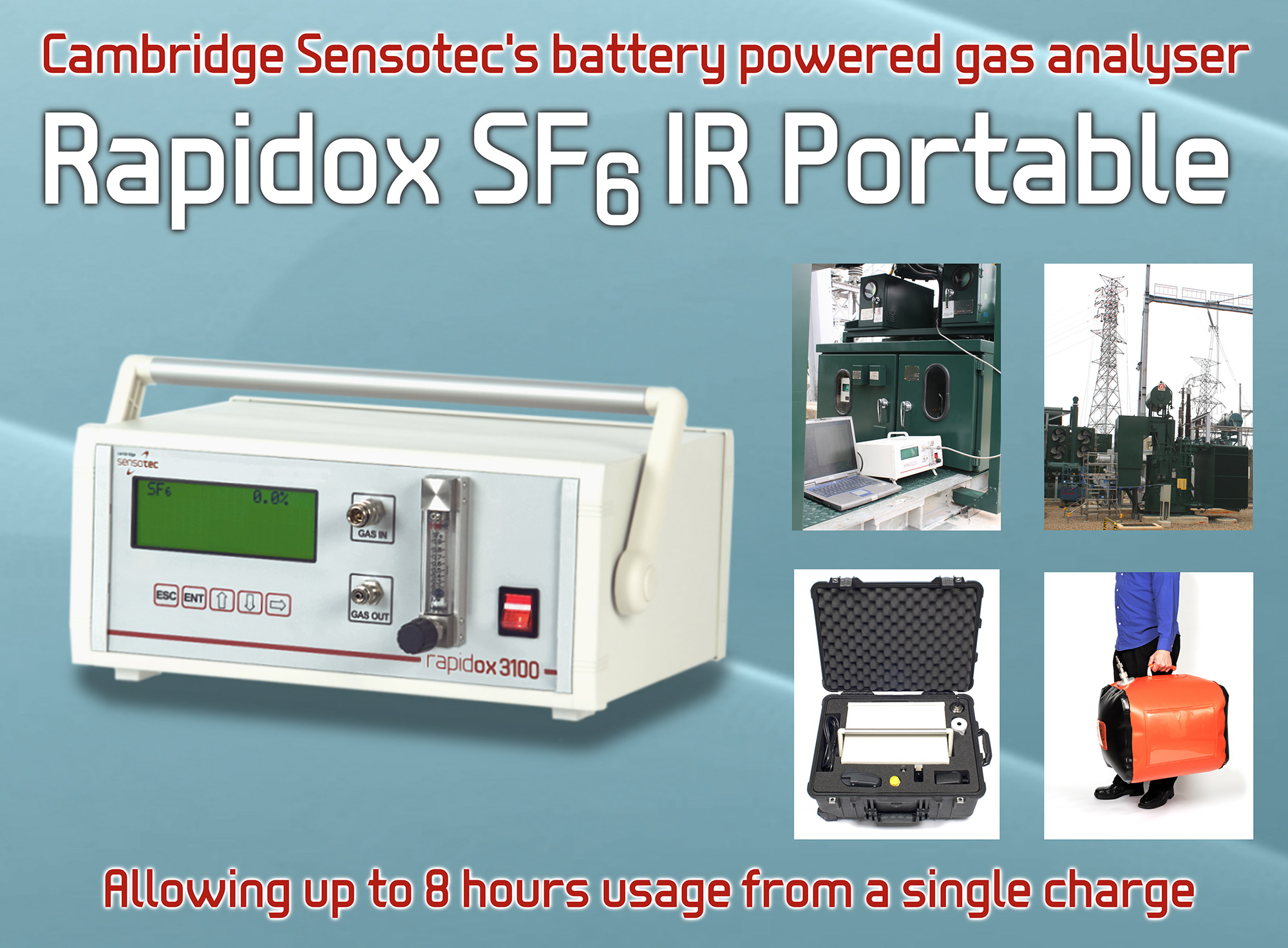 Cambridge Sensotec Launches Battery Powered Rapidox SF6 Gas Analyser
The Rapidox SF6 IR portable gas analyser is the latest high precision instrument designed for controlling and monitoring the quality of SF6 in Gas Insulated Substations and circuit breakers. The gas analyser will measure SF6 over the full range in a balance gas. Fitted with an internal battery pack, the Rapidox provides up to eight hours use on a single charge. This allows the user to carry out a full day's maintenance before returning to base to charge. The unit can be used while charging allowing for continuous operation if necessary. The gas analyser measures SF6 (0-100%) using an infra-red SF6 detector. This top of the range infra-red card offers exceptional accuracy and stability when measuring the purity of SF6 over the full range.
All SF6 readings can be data logged and just a few minutes are required to get a stable reading, allowing the user to quickly take measurements before moving to the next testing site. Data can also be logged internally at a rate set by the user for later downloading to a PC. Internally logged data is retained even when powered off. The Rapidox has a gas output nozzle allowing all sampled gas to be recovered and recycled, ensuring that no SF6 gas is released into the atmosphere (in accordance with the Kyoto agreement). Available as a bench style instrument or as a full kit in a transport suitcase, with a range of DILO compatible sampling hoses, couplings and a printer. Rapidox SF6 Gas Recovery Bags are also available to ensure no gas escapes when using the Rapidox gas analyser.
To request a quote or place your order, please contact our sales team: sales@cambridge-sensotec.co.uk.