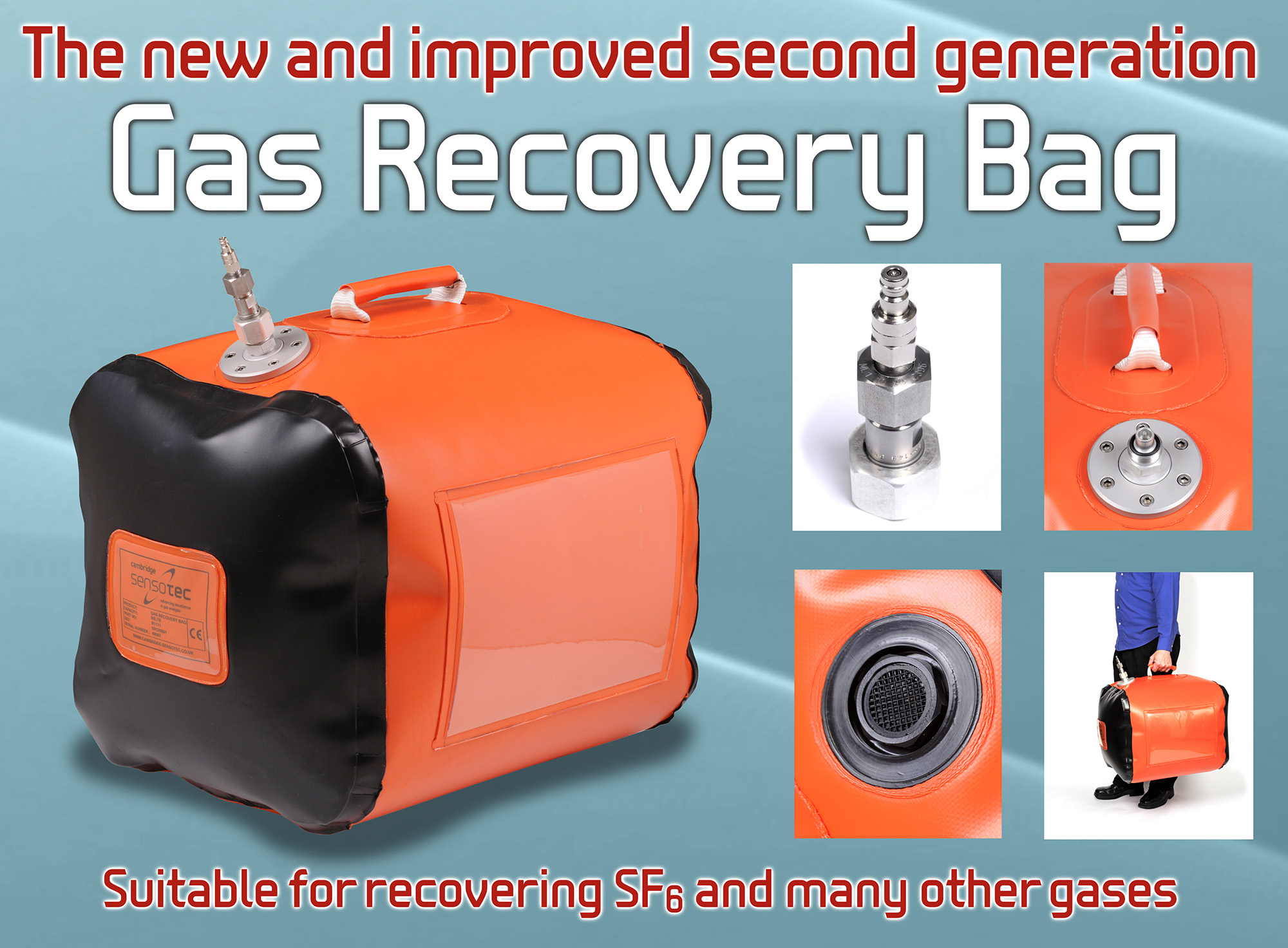 Cambridge Sensotec Launches Second Generation of Rapidox Gas Recovery Bag
Cambridge Sensotec have revised and greatly improved their Rapidox Gas Recovery Bag to meet the harsh demands of the industrial gas recovery sector. Compared to other extremely expensive and cumbersome gas recovery systems, Cambridge Sensotec can offer a simple, cost effective, lightweight and portable alternative to this.
Able to hold up to 80 litres of SF6 gas at standard pressure, allowing for many hours of testing before the bag needs to be emptied. Once the user has finished or the bag has become full, it can be returned to a recycling facility. The Rapidox Gas Recovery Bag can be useful for field engineers, transporting gas samples, temporary storage and many other applications. The bag is constructed from extremely tough heavy-duty DP472 PU (712028) coated polyamide material and has a safety blow off valve incorporated. A clear pocket on the side for documents and a strong rope-reinforced convenient carry handle is also included.
The Rapidox Gas Recovery Bag is supplied with a DILO compatible self-sealing return valve. This allows the user to add an optional DILO valve with a male Rectus fitting for the recovery of SF6 sample gas as well as many other gases. An optional gas valve fitting can allow the stored gas to be decanted into a permanent storage bottle. The Rapidox Gas Recovery Bag can also work in conjunction with any other gas analysers fitted with the correct valve.